Interested in the new features of Rhino 7? Then check out our latest Rhino 3D videos in which we look at SubD, QuadRemesh and Rendering, Denoiser and Physically Based Materials - all new features in Rhino v7.
Here's a summary of these videos, all delivered by our Senior Rhino 3D Trainer Phil Cook:
Rhino 7 - SubD Modelling in Rhino 3D for Mac Video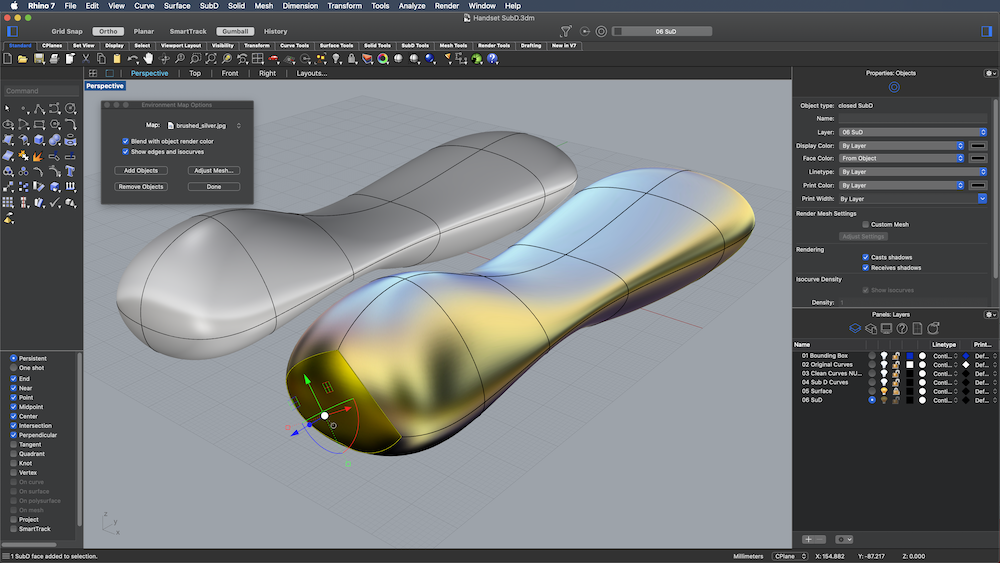 Phil Cook, our Senior Rhino Trainer, takes a look at the new SubD modelling metaphor in Rhino v7. This video is made using Rhino 3D for Mac but the content is just as relevant for Rhino for Windows. We are shown three areas where a SubD workflow could have advantages over NURBS modelling.
---
Rhino 7 - QuadRemesh, A Quick Introduction Video
In this short introductory video to QuadRemesh, one of the great new tools in Rhino 7, Phil takes a look at how QuadRemesh can be a really useful tool for reverse engineering and mesh retopology.
Watch the Rhino 7 QuadRemesh Video
---
Rhino 7 - Rendering, Denoiser and Physically Based Materials Video
This Rhino 3D video looks at Rendering improvements in Rhino v7, including the 'Cycles' Raytrace Render, adding Denoiser elements with the new Rhino 7 Package Manager and then finally we discuss the new Physically Based Materials.