ClimateStudio
ClimateStudio (formerly known as DIVA-for-Rhino) is a highly optimized daylighting and energy modelling plug-in for Rhino3d & Grasshopper.
LEARN RHINO PLUG-INS WITH US!
---
Alternatively do please call us call us on 0208 498 9900
Or for formal, bundle and volume quotations email us at This email address is being protected from spambots. You need JavaScript enabled to view it.
---
Upcoming Courses
Course: Rhino Level 1
Start Date: 4 December 2023
---
Course: Rhino Level 2
Start Date: 15 January 2024
---
Course: Rhino Level 1
Start Date: 15 January 2024
---
ClimateStudio Overview
ClimateStudio allows users to carry out a series of environmental performance evaluations of individual buildings and urban landscapes including: Radiation Maps, Photorealistic Renderings, Climate-Based Daylighting Metrics, Annual & Individual Time Step Glare Analysis, LEED and CHPS Daylighting Compliance, Single Thermal Zone Energy and Load Calculations.
ClimateStudio can handle unlimited numbers of sensors and operable / dynamic shades to run LM-83 / LEED calculations. ClimateStudio can run annual, glare calculations on a grid across an entire space using DGPs (rather than a single view using eDGPs as in DIVA).
For climate-based daylight simulations ClimateStudio is 100's of times faster due to the path tracing algorithm implemented and due to using the GPU to handle mathematical operations.



ClimateStudio training is available for Individuals or Companies, we can deliver project specific workshops. Use of ClimateStudio amongst other plug-ins for Grasshopper, also features in our scheduled Grasshopper Level 2 course.
Video introducing ClimateStudio Energy for Grasshopper from the developers of ClimateStudio: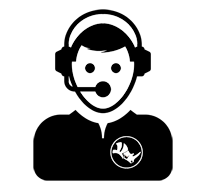 Do you have a question for our Rhino team? Contact us now, we're always happy to help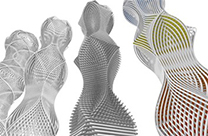 Interested in improving your Rhino 3D skills? Then learn about our training options
Ready to buy?
You can purchase online at the Rhino Webstore for fast-delivery