Events | Rhino 3D and Grasshopper Events
About Our Rhino and Grasshopper Events
Rhino 3D, Grasshopper and AR/VR UGM's
We organise Rhino and Rhino 3D related events throughout the year, both in-person at venues around the UK and Online. Our events include User Group Meetings for Rhino, Grasshopper and Augmented Reality/Virtual Reality (AR/VR with Rhino & Grasshopper) and smaller workshop style events where we take a closer look at a specific Rhino plug-in or application.
Check out our YouTube Playlist for Recordings of Recent Online Simply Rhino Events
Shape to Fabrication
We are also the organisers of Shape to Fabrication, this is our AEC focused conference where we invite speakers from around the world to join us with presentations featuring cutting-edge technology and innovative construction with applications in architecture, engineering and design.
Find out about our events and what's happening soon.
You'll find all our event news, including upcoming events and write-ups of previous events hosted on our sister site Rhino3d.co.uk. For a calendar showing our upcoming events check out our events schedule.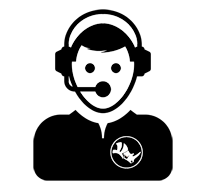 Do you have a question for our Rhino team? Contact us now, we're always happy to help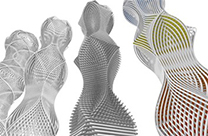 Interested in improving your Rhino 3D skills? Then learn about our training options
Free Rhino video tutorials? Watch a selection of our Rhino tutorials here
Ready to buy?
You can purchase online at the Rhino Webstore for fast-delivery