Kangaroo
Kangaroo is a live Physics engine for interactive simulation, form-finding, optimisation and constraint solving.
Kangaroo embeds Physical behaviour directly within your Rhino 3D Modelling environment.
LEARN KANGAROO WITHIN OUR GRASSHOPPER CLASSES
Alternatively do please call us call us on 0208 498 9900
Or for formal, bundle and volume quotations email us at This email address is being protected from spambots. You need JavaScript enabled to view it.
---
Upcoming Courses
Course: Rhino Level 1
Start Date: 4 December 2023
---
Course: Rhino Level 2
Start Date: 15 January 2024
---
Course: Rhino Level 1
Start Date: 15 January 2024
---
Kangaroo for Rhino Overview
Kangaroo (included for all users of Rhino v8) allows interaction with the model live while any simulation is running. With Kangaroo you can participate in a virtual form finding process.
Some examples of where Kangaroo could be applied include:
1. Planarizing a mesh to create flat rectangular panels for fabrication of flat panels instead of curved ones 
2. Equalize the edges of a mesh to use the same modules everywhere instead of many different ones
3. Minimize surface area of a mesh to simulate and create membrane roofs 
4. Simulate catenary arches to create structurally sound arches and domes
5. Simulate folds to create origami-like shapes that can expand and contract with flat panels 
6. Check the impact of gravity on a truss system to visualise deflection 
7. Check the impact of wind on a building 
8. Simulate gears to check the mechanics behind an engine
9. Simulate and Visualize how a panel would bend under pressure
10. Simulate how objects would configure themselves if packed within a certain area
Forces to be tackled and future development plans include:
2D and 3D Geometric Constraints
Mechanical Simulation
Breakable Springs
Air Resistance
Shear
And more...
Other Forces can also be added, feel free to forward any suggestions and we'll put you in touch with the developer, Daniel Piker.
Kangaroo Training
If you are interested in Kangaroo then it goes without saying that you'll want to know Grasshopper.
---
Watch some videos from Daniel Piker (the developer of Kangaroo) here:


Membrane form-finding inspired by Frei Otto's experiments.
Wacky waving inflatable arm flailing man.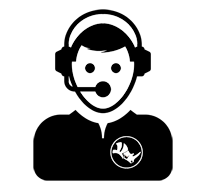 Do you have a question for our Rhino team? Contact us now, we're always happy to help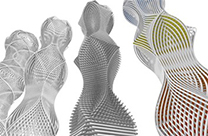 Interested in improving your Rhino 3D skills? Then learn about our training options
Free Rhino video tutorials? Watch a selection of our Rhino tutorials here
Ready to buy?
You can purchase online at the Rhino Webstore for fast-delivery