Twinmotion
Twinmotion gives you the power to create high-quality images, panoramas, and standard or 360˚ VR videos from design data.
Whether your favourite 3D Modelling tool is SketchUp, Revit, ArchiCAD, or Rhino, you can use Twinmotion plugins to synchronise the creation of real-time architectural visualisations.
TWINMOTION 2023.2 SHIPPING - Version UPGRADE AVAILABLE
---
Twinmotion v2023.2 License: £525 + VAT
---
Twinmotion Upgrade to v2023.2: £150 + VAT
---
Twinmotion v2023.2 - 3 x License Pack: £1425 + VAT
---
Rhino + Twinmotion Bundle: £1,195 + VAT
---
Alternatively do please call us call us on 0208 498 9900
Or for formal, bundle and volume quotations email us at This email address is being protected from spambots. You need JavaScript enabled to view it.
---
Upcoming Courses
Course: Rhino Level 1
Start Date: 4 December 2023
---
Course: Rhino Level 2
Start Date: 15 January 2024
---
Course: Rhino Level 1
Start Date: 15 January 2024
---
Quality Rendering in Twinmotion
What is Twinmotion? With no complex interface to master, Twinmotion is the architectural rendering solution for everyone. Users can create final render quality from the first edit. Twinmotion render settings provide realistic and simple to control lighting and shadows supported by global illumination, tailoring your scene further, additional tools include depth of field and lens flare. If you're looking to buy Twinmotion, we have a number of options available to you.

What's new in Twinmotion v2023.2?
Lumen dynamic GI and reflections • Early access support for importing animated files • Adobe Substance 3D material support • Automotive White Studio template • Enhanced scene authoring • Camera preview • Real-world lighting support • Local exposure • WebVR support for Panorama Sets • Enhanced weather particles • Path-traced transparency for water materials • Optimised glass material • Keep hierarchy on importing Sketchfab assets
Integration & Synchronicity with your Existing Tools & Workflow
Twinmotion is commonly paired with all major 3D CAD & BIM modelling products, no matter which 3D modeller you use it makes the creation of professional visualisations easy. One-click synchronisation is possible with downloadable direct link plugins for SketchUp, Revit, ArchiCAD and Rhino, meaning your 3D objects and surfaces are reworked within the Twinmotion environment.
Support for Grasshopper & Rhino in One-Click
Twinmotion includes Rhino One-Click Support. Rhino & Grasshopper models are synchronised with Twinmotion in a single action, any materials that may have been originally assigned are automatically reassigned with Twinmotion PBR materials, all with no disturbance to your original model.
---
Rhino to Twinmotion Video Guides
Learn about moving data from Rhino using the new Datasmith Rhino plugin in our video tutorial. The plugin offers both exporting and direct linking and improves the transfer of data between the software packages making for a seamless Rhino to Twinmotion workflow. Watch the Rhino to Twinmotion video at our Rhino3d.co.uk site now.
---
No Rendering / Computer Graphics Experience Required
Users can drag and drop lights, materials and props, and via simple sliders change the time of day, type of weather and season. Using smart assets, animation in Twinmotion means doors and windows can automatically open and realistic vegetation can be animated by the wind. All of this happening in superb real-time quality with no need for previous CG experience.
Create Scenes Once, Share Simply and in Multiple Formats
By uploading your Twinmotion presentations to the Presenter Cloud you can share presentation material as either images, part of a VR experience, or an animation, with clients, co-workers or project partners. Available only in the full commercial version of Twinmotion the Push to Cloud option bypasses issues users may have with large file sizes or incompatible hardware. Scenes can be uploaded immediately via an Epic Games account.
More Reasons to Choose Twinmotion Software

The Twinmotion asset library offers realistic growing plants and trees, birdsong, traffic sounds, animated people and much more. It is supported by access to the Quixel Megascan Libraries, which is a huge asset archive. There is a large online community of Twinmotion users enthusiastically sharing examples of their work, providing solutions and inspiration. It's easy to purchase Twinmotion online, just visit the Rhino Webstore.
---
---
Images Courtesy of Epic Games, with the exception of  two screenshots from the Simply Rhino Twinmotion video tutorials.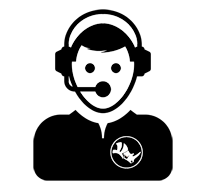 Do you have a question for our Rhino team? Contact us now, we're always happy to help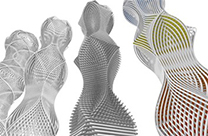 Interested in improving your Rhino 3D skills? Then learn about our training options
Free Rhino video tutorials? Watch a selection of our Rhino tutorials here
Ready to buy?
You can purchase online at the Rhino Webstore for fast-delivery
Interested in our Rhino and Formlabs events? Find out about upcoming events at Rhino3d.co.uk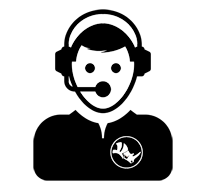 Do you have a question for our Rhino team? Contact us now, we're always happy to help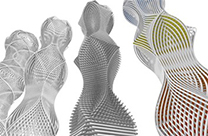 Interested in improving your Rhino 3D skills? Then learn about our training options
Free Rhino video tutorials? Watch a selection of our Rhino tutorials here