Hardware and Operating Systems | Rhino for Mac
Hardware Requirements for Rhino for Mac
Please note that these requirements are different from those listed by McNeel. Our suggestions represent practical recommendations for professional users and are based on new Apple hardware specifications available at the time of writing.
---
Recommendations - Rhino 8 for Mac
Rhino v8 is new, we're going to be performing some tests and benchmarks and updating this content covering suitable hardware specifications etc. soon.  In the meantime, please email us with any questions related to suitable hardware for Rhino v8, for either Windows or Mac.  Some customers email us their Hardware specification/quotation so we may help advise them before they make a final purchase decision, please feel free to do this.
Recommendations - Rhino 7 for Mac
Apple Hardware Guidelines 12/11/2021 - We are currently in a transitional period with available Mac hardware, and it is difficult to make solid recommendations.
Apple is gradually replacing its hardware with machines powered by 'Apple Silicon' processors. At present these new processors are all variations of the 'M1' CPU. Going forward all new Apple Mac laptops and desktops will be built on versions of Apple Silicon rather than using Intel technology.
There are still some products in the Apple range that are powered by Intel processors; namely the 27" iMacs and the Mac Pro – these are however due for replacement in the not-too-distant future. We strongly recommend choosing a suitable M1 based machine unless you have other compelling reasons to go the Intel route.
Rhino 7 for Mac is supported on Apple Silicon Macs with M1 processors running macOS Big Sur 11.3 onwards.
Please note that this implementation is not native but uses Apple's Rosetta 2. Apple's Rosetta translation environment attempts to automatically translate Intel applications to run on Apple Silicon. Using Rosetta is essentially a 'stop-gap' until Rhino can be made to work natively on Apple Silicon, and this is unlikely to happen before Rhino 8.
Although not a native application, Rhino users and McNeel themselves report that Rhino runs well on the M1 processor, and the performance is better than the similarly specified Intel processors.
Where you may see performance gains with Windows over Apple machines in Rhino v7 is with the display pipeline. Rhino, like most CAD and modelling software, relies heavily on OpenGL for these tasks and Apple has eschewed this technology in favour of its own pipeline called 'Metal'. It is hoped that Rhino v8 will be compliant with Metal.
The table below summarises the suitability of the current Apple Mac range available from Apple in the UK as at 12/11/2021:
| | | |
| --- | --- | --- |
| Model  | Notes and Suggested Upgrades |  Rhino Suitability |
|   |   |   |
|  MacBook Air M1 |  Upgrade Unified Memory from 8GB to 16GB* |  Limited |
|  MacBook Pro 13" Intel M1 |  Upgrade Unified Memory from 8GB to 16GB* |  Limited |
|  MacBook Pro 14" M1 |  Consider upgrading Unified Memory to 32GB* if you create large datasets |  Yes |
|  MacBook Pro 16" M1 |  Consider upgrading Unified Memory to 32GB* if you create large datasets |  Yes |
| iMac 24" M1 |  Upgrade Unified Memory from 8GB to 16GB* |  Limited |
| iMac 27" 5k Display Intel | 'Old' Intel Processor. Upgrade RAM from 8GB to 16GB | Yes |
| Mac Pro Intel |  'Old' Intel Processor. Very expensive. | Yes |
| Mac Mini M1 | Upgrade Unified Memory from 8GB to 16GB* | Limited |
*Please note that these machines do not have Unified Memory that can be upgraded after purchase.
The 'sweet spot' for the current Apple hardware and Rhino are the 14" and 16" MacBook Pros. These have a base configuration of 16GB Unified Memory which you may wish to increase to 32GB if you create large or complicated models.
If you are considering the high-end Mac Pro in the quest for ultimate performance, then we would suggest that you also look at the Windows platform as there is a larger choice of high-end CPU's and dedicated GPU solutions for the professional CAD and 3D modelling market. Alternatively, you could wait for the high-end Apple Silicon based machines.
We would also advise that many of our customers report that the 'Magic Mouse' supplied by Apple with the desktop Macs is not suitable for CAD and modelling – a conventional wireless two button mouse with scroll wheel may be much more useful.
---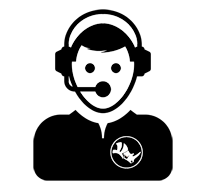 Do you have a question for our Rhino team? Contact us now, we're always happy to help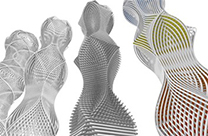 Interested in improving your Rhino 3D skills? Then learn about our training options
Free Rhino video tutorials? Watch a selection of our Rhino tutorials here
Ready to buy?
You can purchase online at the Rhino Webstore for fast-delivery
Interested in our Rhino and Grasshopper events? Find out about upcoming events at Rhino3d.co.uk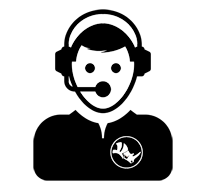 Do you have a question for our Rhino team? Contact us now, we're always happy to help