Grasshopper 3D
Grasshopper is a cutting-edge parametric modelling tool which works with Rhino to allow a powerful and efficient new way of designing.


Grasshopper has a host of plug-ins and is included within Rhino v8.
WE OFFER CLASSES COVERING GRASSHOPPER & GRASSHOPPER PLUG-INS
Alternatively do please call us call us on 0208 498 9900
Or for formal, bundle and volume quotations email us at This email address is being protected from spambots. You need JavaScript enabled to view it.
---
Upcoming Courses
Course: Rhino Level 1
Start Date: 4 December 2023
---
Course: Rhino Level 2
Start Date: 15 January 2024
---
Course: Rhino Level 1
Start Date: 15 January 2024
---
Grasshopper for Rhino 3D
Via a visual programming interface that runs inside Rhino, Grasshopper allows the dragging and placement of components onto a canvas.
Grasshopper Training with our Expert Team
Popular with Students and Professionals
AEC Magazine stated that Grasshopper is "Popular among students and professionals, McNeel Associate's Rhino modelling tool is endemic in the architectural design world. The new Grasshopper environment provides an intuitive way to explore designs without having to learn to script."
Grasshopper Rhino Plug-ins
Grasshopper 3D would not be the tool it is without the growing family of Grasshopper plug-ins, a few of the popular ones include Kangaroo – Embeds physical behaviour within your model for simulation. LadyBug & HoneyBee – Environmetal Design tools for the Architect & Engineer. Pufferfish – Shape Blending Tools. Karamba – Structural Engineering Analysis. Octopus - allows the search for many goals at once, producing a range of optimized trade-off solutions between the extremes of each goal. And 100's of others!
Rhino v8 includes Grasshopper
Grasshopper 3D is part of Rhino v8, it's built into the Installer so there's no seperate download or install required. Grasshopper has a very active and friendly community of users, as a result there's a wealth of options for on-going support, advice and general assistance.
---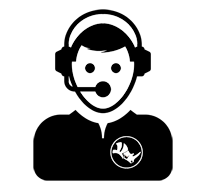 Do you have a question for our Rhino team? Contact us now, we're always happy to help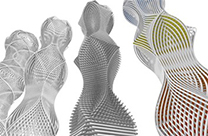 Interested in improving your Rhino 3D skills? Then learn about our training options
Free Rhino video tutorials? Watch a selection of our Rhino tutorials here
Ready to buy?
You can purchase online at the Rhino Webstore for fast-delivery