Who are we and what do we do?
Simply Rhino have supplied Rhino 3D Software, alongside key Rhino 3D Plug-Ins, provided Rhino software support, and expertly trained many Rhino and Grasshopper customers from all over the UK, and beyond, for over 20 years.
Official Rhino 3D Supplier with Expert Support
We are the official supplier for every product listed on our website, this approach and dedication to quality makes us a little different as all customers can be assured they are talking to & purchasing from the official and recognised local supplier.
Rhino 3D and Rhino Plug-in Training
Offering Rhino training activities takes us all over the UK and occasionally abroad, we offer tailored & project specific training both in person and through our live online training sessions, as well as scheduled classes online and using our own classroom facilities, the mentioned scheduled Rhino 3D courses are offered throughout the year.
Simply Rhino Team - Skill, Experience and Service
As with any business it's our people, their skills, experience, product knowledge, accreditations and attitudes to customer service that make the difference.
Rhino UK Events
We organise the Rhino3d plus the Grasshopper UK User Group Meetings, through these Rhino events we help customers showcase their own work, meet designers and fabricators from the same & some diverse industries, share ideas and contacts, these meetings are also used to help shape the future of the product.
Organisers of Shape to Fabrication
Another popular Simply Rhino event is Shape to Fabrication a Biennial conference with a focus on cutting-edge technology, innovative construction with applications in architecture, engineering and design.
Nationwide Rhino Sales, Training and Support
Simply Rhino is the UK's Largest Supplier of Rhino Software offering nationwide Rhino sales, certified training and support. We have sister companies in Ireland and South Africa.
Get in touch to find out more about us and how we can help you
We would love to hear from you, you can contact us directly here and find us on various social media channels including our popular Simply Rhino YouTube video channel where we publish free Rhino tutorials and related event content.
Simply Rhino | Sales | Training | Support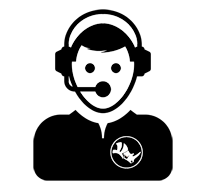 Do you have a question for our Rhino team? Contact us now, we're always happy to help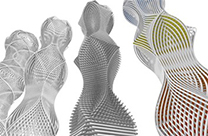 Interested in improving your Rhino 3D skills? Then learn about our training options
Free Rhino video tutorials? Watch a selection of our Rhino tutorials here
Ready to buy?
You can purchase online at the Rhino Webstore for fast-delivery
Interested in our Rhino and Grasshopper events? Find out about upcoming events at Rhino3d.co.uk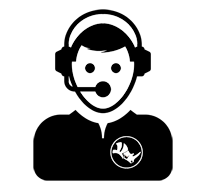 Do you have a question for our Rhino team? Contact us now, we're always happy to help