Training | Meet the Simply Rhino Trainers
Meet the Simply Rhino Training Team
Our trainers are all experts in their chosen fields, this gives us the opportunity of supplying you with the perfect Rhino3D and/or Grasshopper3D trainer to help train you, your team, or your company.
Experienced, Professional & Highly-skilled Team
Our Rhino training team is also the most experienced you'll find anywhere. They have expertly trained 1000's of Rhino users from many diverse industries and are Professional Instructors with meaningful industry & real-world experience. This combination of skill, professionalism and experience adds up to the most capable & knowledgeable team of Rhino instructors available!
Rhino3D Training Team
Grasshopper3D Training Team
Meet our specialist Grasshopper3D Training team from Mamou-Mani. Lead by Arthur Mamou-Mani, the Grasshopper team deliver training to inspire, enabling you to develop your parametric design skills and beyond. Clinton will introduce you to Grasshopper software and applications in our Grasshopper Level 1 Course. The natural progression is to then move to Grasshopper Level 2, delivered by Arthur and Fun, which will help broaden your parametric knowledge with Advanced Data Trees, Form-Finding, Meshes and SubD's.
Simply Rhino Training Testimonials
'It was a pleasure meeting you and taking the Rhino course with you. Your training is succinct and very thorough and honestly makes every bit of information you convey stick in the head. Sean is a superb teacher, his methodological approach stands out'.
Reda Sejini
'Took the online Grasshopper training classes and learned so much! Would definitely recommend as the instructor is very knowledgeable and accommodating with all the questions and suggestions for things that you would want to learn during the course.'
Sofia Gomez
'Arthur is such a great teacher! He explains everything in detail and he always assure everyone is keeping the pace.' 
Leandro Carbia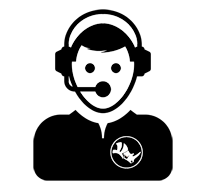 Do you have a question for our Rhino team? Contact us now, we're always happy to help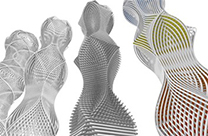 Interested in improving your Rhino 3D skills? Then learn about our training options
Free Rhino video tutorials? Watch a selection of our Rhino tutorials here
Ready to buy?
You can purchase online at the Rhino Webstore for fast-delivery
Interested in our Rhino and Grasshopper events? Find out about upcoming events at Rhino3d.co.uk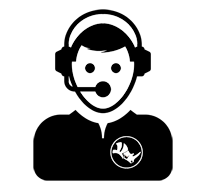 Do you have a question for our Rhino team? Contact us now, we're always happy to help