Support | GPU / Graphics Card Test Report for Rhino 7

Rhino3D - GPU / Graphics Card Tests
How can I choose an appropriate GPU / Graphics Card for Rhino v7, KeyShot, Twinmotion, or V-Ray for Rhino?
Choosing a GPU / Graphics Card isn't a straightforward task, especially when you have a mix of software tools that you switch between, as many CAD users do. It is a challenge to find a good balance between GPU price and performance, so we set out with this report to fill in some of the gaps to help you choose the right card for your applications.
GPU performance with Rhino v7 and other popular Rhino3d companion products
Unlike our previous report, Graphics Cards for Rhino v6, back in 2017 this report goes beyond Rhino performance alone, we also look at KeyShot, Twinmotion and V-Ray for Rhino, for rendering with GPU. Each of these rendering software packages responds well to the presence of a high-performance Graphics Card (GPU), like the range of cards from PNY NVIDIA that we've used in our benchmarking.
For these tests we look at GPU performance with:
Rhino
Rhino Raytrace rendering engine
V-Ray for Rhino
Chaos Vantage
KeyShot
Twinmotion
Improvements made possible by improving the Graphics Card (GPU)
Following the well documented graphics pipeline improvements in Rhino v6, Rhino software is a good example of how the in-viewport performance of modelling and CAD applications can plateau, proving what a great job the Rhino developers have done! To see further and more dramatic improvements in performance, which then clearly make the case for a higher end GPU, you need to look at more specialist tasks such as Rendering / Visualisation. So, our benchmarking included the Rhino3d built in Renderer which is called the Cycles Raytrace Render Engine this alongside Rhino companion products like Twinmotion, V-Ray for Rhino and KeyShot all then react marvellously to the presence of a high-performance graphics card.
Read our full GPU Report for Rhino v7 and Companion Products:
Graphics Cards we feature in our report:
The graphics cards we have tested were supplied by PNY, below you'll see some guideline prices for these cards, Simply Rhino do not supply these products but they are widely available either as a separate component or as part of a workstation purchase.
Quadro T1000 - £475
Quadro RTX 4000 - £1050
RTX A4000 - £1175
RTX A5000 - £2600
All prices are approx. RRP, excluding VAT.
---
Contact the team at Simply Rhino if you require further information or help with your GPU decision making for Rhino and its companion products, we're always happy to hear from you.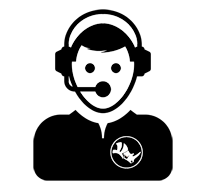 Do you have a question for our Rhino team? Contact us now, we're always happy to help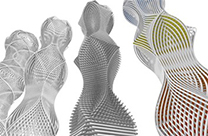 Interested in improving your Rhino 3D skills? Then learn about our training options
Free Rhino video tutorials? Watch a selection of our Rhino tutorials here
Ready to buy?
You can purchase online at the Rhino Webstore for fast-delivery
Interested in our Rhino and Formlabs events? Find out about upcoming events at Rhino3d.co.uk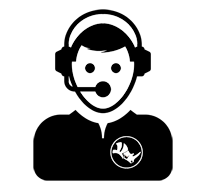 Do you have a question for our Rhino team? Contact us now, we're always happy to help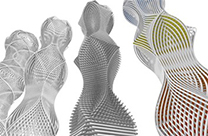 Interested in improving your Rhino 3D skills? Then learn about our training options
Free Rhino video tutorials? Watch a selection of our Rhino tutorials here