Karamba3D
Karamba3D is an interactive, parametric structural engineering tool integrated with Rhino and Grasshopper.

Analyze the response of 3-dimensional beam and shell structures under arbitary loads with Karamba3D.
Use of Karamba features in our Grasshopper Level 2 Class
---
Karamba3D PRO 1 Annual License: £525 plus VAT
---
Karamba3D 10 x User Educational LAB: £240 plus VAT
---
Karamba3D Overview
Karamba3D is a parametric structural engineering tool which provides accurate analysis of spatial trusses, frames and shells.
Karamba3D is fully embedded in the parametric environment of Grasshopper which is a plug-in for the 3d modelling tool Rhinoceros (Rhino3d). This makes it easy to combine parameterized geometric models, finite element calculations and optimization algorithms like Octopus or Galapagos.
Karamba3D is a Finite Element program like many others. However it has advantages over these in several important respects: It is easy to use for non-experts, has been tailored to the needs of architects and engineers in the early design phase, works interactively and costs slightly less than the rest.
Main Image (top of page): Steambent Timber Pavilion, (Gwyllim Jahn, Cameron Newnham, Soomeen Hahm, Igor Pantic), Tallinn Architecture Biennial, Photograph by Tonu Tunnel. Karamba3D was utilised by the structural engineers, Format, on this project which was completed in 2019. Architecture by Fologram, Soomeen Hahm Design, Igor Pantic.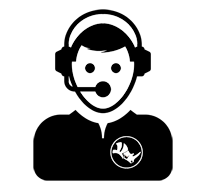 Do you have a question for our Rhino team? Contact us now, we're always happy to help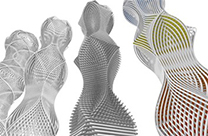 Interested in improving your Rhino 3D skills? Then learn about our training options