VisualARQ
Using the free-form capabilities of Rhino/Grasshopper + the BIM features that VisualARQ provides = Flexible BIM for Rhino.
Design, model and produce BIM projects of any free-form architectural design.
WE TEACH VisualARQ | LIVE AND BY THE HOUR TRAINING
---
VisualARQ License: £715 + VAT
---
Alternatively do please call us call us on 0208 498 9900
Or for formal, bundle and volume quotations email us at This email address is being protected from spambots. You need JavaScript enabled to view it.
---
Upcoming Courses
Course: Rhino Level 1
Start Date: 4 December 2023
---
Course: Rhino Level 2
Start Date: 15 January 2024
---
Course: Rhino Level 1
Start Date: 15 January 2024
---
VisualARQ - Flexible BIM for Rhino
VisualARQ is a Flexible BIM solution powered by McNeel's Rhinoceros 3D. This combination of tools allows you to model any object with Rhino's freeform modelling tools and turn it into an informed BIM object. VisualARQ enhances Rhino by adding powerful associative object styling and dynamic documentation tools which adapt to fit your workflow. VisualARQ also gives you the power to automate many modelling tasks through the VisualARQ visual programming components built for Grasshopper 3d. Finally, you can use VisualARQ to collaborate with other tools through the IFC import / export capabilities built into the software.
BIM for Rhino3d - Share models with other AEC BIM modelling Tools in your office or with Clients & Contractors. Parametric Architectural Library for Rhino3d - Walls, Curtain Walls, Doors, Windows, Openings, Columns and Beams, Slabs, Roofs & more... Section & Plan Generator - Create full Documentation automatically from your 3D Rhino Model. Plans, Sections, Elevations etc. Real Time Sections - Dynamic Architectural Section & Rendered & Interior Views.
---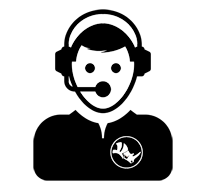 Do you have a question for our Rhino team? Contact us now, we're always happy to help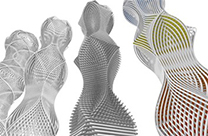 Interested in improving your Rhino 3D skills? Then learn about our training options
Free Rhino video tutorials? Watch a selection of our Rhino tutorials here
Ready to buy?
You can purchase online at the Rhino Webstore for fast-delivery