RhinoCFD
RhinoCFD is a general purpose Computational Fluid Dynamics (CFD) software plugin, built directly into the Rhino environment and powered by CHAM's PHOENICS Technology
SCHEDULED, PRIVATE AND TAILORED TRAINING AVAILABLE
Alternatively do please call us call us on 0208 498 9900
Or for formal, bundle and volume quotations email us at This email address is being protected from spambots. You need JavaScript enabled to view it.
---
Upcoming Courses
Course: Rhino Level 1
Start Date: 4 December 2023
---
Course: Rhino Level 2
Start Date: 15 January 2024
---
Course: Rhino Level 1
Start Date: 15 January 2024
---
RhinoCFD Overview
RhinoCFD allows users to investigate the interaction of their model with the surrounding fluid. This allows for rapid optimization and testing all without leaving the familiarity of the Rhino environment.
Save Project Time | Optimise Performance | Reduce Costs
CFD helps predict and visualize how a fluid (gas or liquid) behaves and how it affects and interacts with objects that it encounters as it flows past. It enables users to test their models in real-world conditions without the cost of physically modelling them, saving valuable project testing time, optimizing their performance and reducing costs, leading to a more efficient project workflow.
Work within the Rhino Environment
With RhinoCFD, Computational Fluid Dynamics is now available for Rhino3d users without having to leave the Rhino environment. It also makes a complex subject matter accessible to many new users, reducing the learning curve necessary to perform the investigations. RhinoCFD's breadth of scope allows you to simulate complex phenomena such as multiple-phase and compressible flow, heat transfer both inside solids and between solids and fluids, radiation modelling and non-Newtonian flows.
Watch a video from the developers of RhinoCFD where they introduce the software by way of a simple tutorial looking at the RhinoCFD basics: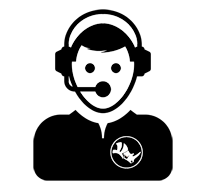 Do you have a question for our Rhino team? Contact us now, we're always happy to help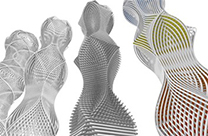 Interested in improving your Rhino 3D skills? Then learn about our training options
Ready to buy?
You can purchase online at the Rhino Webstore for fast-delivery