Rhino | Network License Solutions
Rhino Network License Solutions
There are two network license solutions for Rhino, the Zoo and Cloud Zoo.
---
The Zoo
The Zoo is a Network License Manager which allows Rhino for Windows and/or Rhino for Mac users to Float/Share their licences on their network. The same network tool supports Bongo licenses, plus some plug-ins from 3rd party developers such as VisualARQ and Lands Design.
The Zoo is typically used where there are multiple licences being shared across multiple workstations.
When a workgroup node starts, it sends a request for a license key to the Zoo. If there are unused license keys available, a key is assigned to the workstation. When a node shuts down, the key is returned to the Zoo's available license pool.
The Zoo is not the solution for individuals with multiple computers, it is a solution for organisations who have more users than licences.
Setting up Zoo 8:
Download and install the Zoo on a single computer on your network
The Zoo uses TCP Port 80 (cannot be changed), make sure that port is open
Run ZooAdmin, enter Rhino for Windows or Mac License Keys 
Download Zoo 8 for Rhino here https://www.rhino3d.com/download/zoo/latest/
Features of the Zoo include:
No special server hardware is needed. The Zoo will run on any Windows system in the same network workgroup
No special versions of Rhino or other supported products needed
Very little administration is required. The license keys are typed into the Zoo instead of on individual systems
A workgroup can have a mix of network licences managed by the Zoo plus standalone licenses, if required
Rhino license keys can be checked out so laptop users can disconnect from the network. The key can be checked in again when the laptop is re-connected to the network
Workgroup nodes will keep working even if the network connection or server is down, but workgroup nodes cannot start up without access to the Zoo
The Zoo 8 works with Rhino Educational LAB Licences but not Rhino Educational Single Licences
Zoo for OS X is under development.
---
The Cloud Zoo
The Cloud Zoo was launched for Rhino 6 but is now an option for both Windows and Mac versions of Rhino 6, Rhino 7, and also Rhino 8.
Cloud Zoo replaces the requirement for any in-house server and therefore any VPN requirement for users of Rhino who are out of office, working from home and requiring remote access to a license of Rhino.
The Cloud Zoo for Rhino also works well for those who may have multiple workstations, maybe both Windows & Mac hardware, and require access from any of those platforms at differing times, that's all fine Cloud Zoo supports this typical setup.
Creating a Team within the Admin portal allows the management of user permissions and access to Rhino Licences.
More on Cloud Zoo for Rhino 8 here.
---
If you have any questions on The Zoo or The Cloud Zoo we'd be happy to help.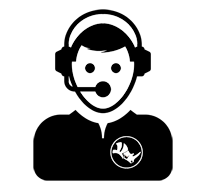 Do you have a question for our Rhino team? Contact us now, we're always happy to help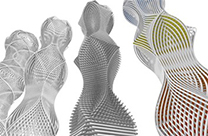 Interested in improving your Rhino 3D skills? Then learn about our training options
Free Rhino video tutorials? Watch a selection of our Rhino tutorials here
Ready to buy?
You can purchase online at the Rhino Webstore for fast-delivery