Simply Rhino Training
Official & Certified Rhino 3D and Rhino Plug-in Training -
Online, at your offices, or in our classrooms.
A wide choice of Rhino3d courses delivered by expert Rhino and Grasshopper trainers with real production experience.
LEARN WITH THE RHINO EXPERTS
Simply Rhino are accredited by the respective developers to deliver training for all key products listed on our website. This combination of accreditations, experience and knowledge makes us the obvious choice for any individual or organisation looking for the best partner to solve their Rhino training requirements with Rhino 3D and its associated tools.
'I took the Rhino 2 level 2 training with Phil Cook and got a lot out of it. I have been using Rhino for 4-5 years so I wasn't sure if I would learn anything, but the course not only taught me some new approaches but also helped me with simplifying my workflow. I highly recommend training with Simply Rhino.'
Courtney Reckord
'Grasshopper level one class, well organized, lively and engaging, Arthur is great. Deep dive into data structures and introduction to an array of useful tools. Looking forward to taking the GH Level 2'.
DeWitt Godfrey
What products do we offer training for?
We offer training for all levels and applications of Rhino 3D and Grasshopper including Rhino Level 1, Rhino Level 2, Grasshopper Level 1 and Grasshopper Level 2. Other software we can train to an expert level includes: Grasshopper plug-ins such as Kangaroo, Karamba, Octopus, LadyBug and HoneyBee; Python for Rhino and C# Scripting, ClimateStudio (formerly DIVA for Rhino); V-Ray for Rhino; KeyShot; VisualARQ, and advanced Rhino v8 features such as SubD, QuadRemesh tools, ShrinkWrap, and Rhino.Inside. Plus, we are now able to offer training for the popular Landscaping Design plug-in Lands Design.
Trainers to suit your industry and experience
Meet the Simply Rhino team of trainers and find out about their specialist fields of training, real-world experience and interests. Our trainers are all experts in their chosen fields, this means we can select the right trainer for your Rhino needs. Meet the training team here.
Why should you choose to learn Rhino or improve your skills with us?
We have trained 1000's of Rhino users, here are some reasons why people come to us to be trained:
We offer the widest choice of Rhino courses all delivered by Official Certified Trainers
Tailored Rhino Training; Industry or Project specific Rhino Training delivered online, in our classrooms or at your offices
We have real production experience; Our trainers can, and do, go beyond the theory
You have a choice of Certified Trainer - this is unique and means that we do not have to send a furniture designer to train a jeweller (for instance)
Our certified status means that we are approved by the manufacturers themselves
All our classes are delivered in a professional training environment

For classroom hosted courses that means fully equipped classrooms with PC's & software ready for you to use in your class
For online courses we use GoToMeeting to host our training sessions, this is a reliable solution for our live online classes
'May I thank you again for the superb 'Rhino Basics' instruction you delivered. You gave one of the most informative and professionally delivered technical training courses of the many I have attended'.
Robert Baker
'I highly recommend GHL1 for anyone who wants to learn Grasshopper. The course was amazing. its explained the logic behind grasshopper. The perfect way to start a journey in learning Grasshopper. Very well explained, informative and very interesting. I look forward to have more training with Simply Rhino in the near future.'
Luluwah Albogami
If you cannot find the exact training option you are looking for shown on our website we would be happy to hear from you to discuss how we can help achieve your training aims. Students - please note that all our group classes and workshops are available at a much reduced cost for those in education.
For general Rhino training enquiries please email This email address is being protected from spambots. You need JavaScript enabled to view it. or call us now on +44 (0) 208 498 9900.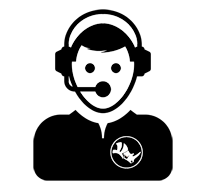 Do you have a question for our Rhino team? Contact us now, we're always happy to help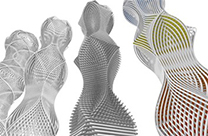 Interested in improving your Rhino 3D skills? Then learn about our training options
Free Rhino video tutorials? Watch a selection of our Rhino tutorials here
Ready to buy?
You can purchase online at the Rhino Webstore for fast-delivery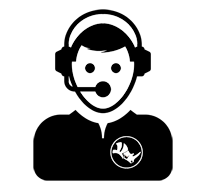 Do you have a question for our Rhino team? Contact us now, we're always happy to help