Support | Rhino Video Tutorials
Free Rhino 3D Video Tutorials
The Simply Rhino team curate and publish free online Rhino tutorials, we do this to help you expand your knowledge of Rhino and its Plug-ins.
We hope that by learning with our free Rhino3D videos you'll enjoy using Rhino even more and become more productive, whatever your industry or however you apply Rhino to your workflow.
The Simply Rhino video tutorial archive can be found on our sister site, Rhino3d.co.uk, following here is a small sample of what you'll find there. We are reguarly producing new free content for you so ensure you keep up to date with the latest videos and news by signing up to our monthly newsletter, following us on social media and subscribing to our YouTube Channel.
---
From 2D to 3D with Rhino (#1 in the Coffee Pot Series)
This video looks at creating production quality surfaces and solids from 2D design intent and focuses on a ceramic coffee pot. In many design disciplines, including the ceramics industry, it's often the case that much 2D design work is done before being progressed to 3D and this tutorial follows that methodology. The starting point is an existing 2D CAD drawing presented in Adobe Illustrator. We'll look at bringing the Illustrator artwork directly into Rhino and explaining the key differences between Illustrator's cubic Bezier curves and Rhino NURBS before moving on to quickly reconstruct some of the major construction curves in Rhino.
If you'd like to download the Illustrator file we use in this video and follow along then you can download it here.
---
Creating and Controlling a Transitional Surface in Rhino
In this Rhino 3D tutorial our senior Rhino trainer Phil Cook looks at creating and controlling a typical transitional surface. Using the simple example of a vehicle wheel arch Phil introduces how continuity is expressed, and evaluated, in Rhino before looking at a number of solutions to producing a controlled smooth transitional surface.
---
An introduction to QuadRemesh in Rhino v7
(At the time of making this video QuadRemesh and SubD were in development for Rhino v7)
This video offers an introduction to QuadRemesh and takes a further look at SubD workflows, another feature of the upcoming new version of Rhino (v7). The QuadRemesh command can create a quad dominant mesh from any input object – Surface, Polysurface, SubD or existing Mesh – and provides an extremely efficient way of reverse engineering existing data particularly given that it can convert directly to SubD.  The functionality and command options of QuadRemesh are shown in detail before Phil moves on to look at a real world example of how reverse engineering complex laser scan data can be radically simplified.
---
Rhino and V-Ray
Check out our YouTube channel for our full V-Ray for Rhino list of videos, including the one below where we look at the Prevail Pro P4000, an extremely highly specified mobile workstation from PNY featuring a mobile version of the P4000 GPU with 8GB of memory and 1792 CUDA cores. Whilst this type of machine may be unnecessary for many Rhino users there are those 'power users' that would benefit greatly from this type of machine - typically those wishing to manipulate large models and data sets and those wishing to render quickly with V-Ray for Rhino.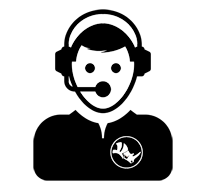 Do you have a question for our Rhino team? Contact us now, we're always happy to help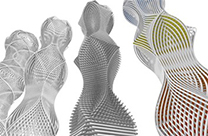 Interested in improving your Rhino 3D skills? Then learn about our training options
Free Rhino video tutorials? Watch a selection of our Rhino tutorials here
Ready to buy?
You can purchase online at the Rhino Webstore for fast-delivery
Interested in our Rhino and Grasshopper events? Find out about upcoming events at Rhino3d.co.uk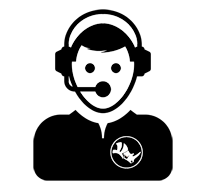 Do you have a question for our Rhino team? Contact us now, we're always happy to help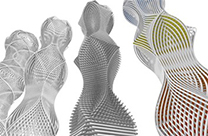 Interested in improving your Rhino 3D skills? Then learn about our training options