Scan&Solve
Scan&Solve Pro for Rhino
Simulate Early, Simulate Often... In Rhino
SCHEDULED, PRIVATE AND TAILORED TRAINING AVAILABLE
---
Alternatively do please call us call us on 0208 498 9900
Or for formal, bundle and volume quotations email us at This email address is being protected from spambots. You need JavaScript enabled to view it.
---
Upcoming Courses
Course: Rhino Level 1
Start Date: 4 December 2023
---
Course: Rhino Level 2
Start Date: 15 January 2024
---
Course: Rhino Level 1
Start Date: 15 January 2024
---
Scan&Solve Pro Overview
Scan&Solve Pro for Rhino for Windows completely automates basic structural simulation of Rhino3d solids.
Unlike other analysis tools, no preprocessing (meshing, simplification, healing, translating, etc.) is needed. In Rhino, simply take these 5 x steps:
Select the material (standard or custom)
Apply the restraints
Apply the loads (surface or body)
Click [Go!]
View the results (strength, weakness, stresses, deformation)
Mesh Free Technology
Scan&Solve Pro is built on a patented mesh free technology that liberates Finite Element Analysis (FEA) from the dependence on and limitations of meshing. The salient feature of the technology is separate handling and controls of geometric and physical computational models that are seamlessly combined at solution run time. The advantages of this approach include unprecedented flexibility in handling geometric errors, small features, complex boundary conditions, and interfaces, while maintaining most of the benefits of classical finite element analysis.
Scan&Solve License Options
Scan&Solve™ Pro is available as both perpetual and annual licenses.
Watch our Scan&Solve webinar recordings here to learn more:

Scan&Solve Pro for Rhino3d Advanced Materials Webinar Recording: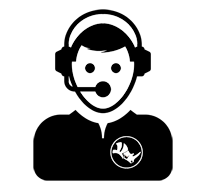 Do you have a question for our Rhino team? Contact us now, we're always happy to help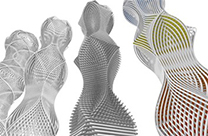 Interested in improving your Rhino 3D skills? Then learn about our training options
Free Rhino video tutorials? Watch a selection of our Rhino tutorials here
Ready to buy?
You can purchase online at the Rhino Webstore for fast-delivery