Enscape
Visualise as you Design with Real-Time Rendering Software

An Easy-to-use and Simple to Learn Visualisation Tool
enscape license keys available to buy now
---
What is Enscape?
Enscape is an easy-to-use and simple to learn 3D rendering and visualisation software that provides architects and designers a tool for creating effortless high-quality renders and visualisations.
With Enscape extensive rendering training or technical knowledge is unnecessary. It has a simple interface that allows you to focus on your design and leave aside any worries about rendering. 
Why should I use Enscape?
Enscape offers real-time rendering, seamless integration, customization options, and collaboration features, if you're looking to save time by streamlining you or your teams workflow then an Enscape license is a great choice.
Real-time Rendering Integrated into your Design Tool
Enscape is the only visualisation plugin that is entirely integrated into your choice of design tool, such as Rhino. Enscape also offers Real-Time Rendering and VR for SketchUp, Revit, Archicad and Vectorworks.
Enscape for Windows is available for Rhino, Revit, SketchUp, Archicad, and Vectorworks. Enscape for Mac is available for SketchUp, Archicad, and Vectorworks, with a Mac version for Rhino coming soon!
Who uses Enscape?
Architects, BIM Managers, Designers, and Visualisation Specialists all benefit from Enscapes industry-leading real-time viz and rendering.
---
---
The current version of Enscape is 3.5. Watch the video from the Enscape developers and find out about the new features in this latest version.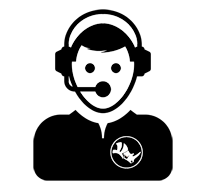 Do you have a question for our Rhino team? Contact us now, we're always happy to help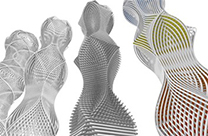 Interested in improving your Rhino 3D skills? Then learn about our training options
Free Rhino video tutorials? Watch a selection of our Rhino tutorials here
Ready to buy?
You can purchase online at the Rhino Webstore for fast-delivery