Hardware and Operating Systems | Rhino for Windows
Hardware Requirements for Rhino for Windows
Please note that these requirements are different from those listed by McNeel. Our suggestions represent practical recommendations for professional users and are based on new hardware specifications available at the time of writing.

The best specification for running Rhino 8 for Windows ultimately depends on what you are using Rhino for, but here are some pointers on the various facets that can influence performance.

The four hardware variables that we are commonly asked about and that have the most effect on performance are:
Operating System (OS)
Processor (CPU)
Graphics Card (GPU)
Memory (RAM)

As well as operating hardware, the way in which Rhino models are built, and large files referenced, can make a huge difference on the speed and efficiency of working with Rhino and its associated plug-ins.

Modelling efficiency and Best Practices, plus file referencing, are covered extensively in our Advanced Rhino Training classes including Rhino Level 2 and our Rhino Core AEC Programme.
---
Recommendations - Rhino 8 for Windows
Rhino v8 is new, we're going to be performing some tests and benchmarks and updating this content covering suitable hardware specifications etc. soon.  In the meantime, please email us with any questions related to suitable hardware for Rhino v8, for either Windows or Mac.  Some customers email us their Hardware specification/quotation so we may help advise them before they make a final purchase decision, please feel free to do this.
Recommendations - Rhino 7 for Windows
Operating System (OS)

Rhino 7 for Windows is a native 64-bit application and unlike Rhino 5 there is no 32-bit legacy alternative.

Windows 10 Professional is the preferred choice for Rhino 7 and if you are purchasing a new Windows system then this will be the default choice. The 'Professional' version offers additional features - such as encryption, remote log-in, creating virtual machines - over the more basic 'Home' version. Microsoft will support Windows 10 fully until October 2020 and provide extended support until October 2025.

Windows 7 SP1 and Windows 8.1 are the only other Windows versions officially supported by McNeel, however Microsoft no longer offer mainstream support on these products.

If you are considering running Windows on Apple hardware then only supported solution is Apple Boot Camp; virtualisation is not officially supported by McNeel.
---
Processor (CPU)

The main specification value that affects CPU performance is the combination of processor clock speed and the number of processor cores – so, for example, a 4GHz six core processor will be faster than a 4GHz four core processor.

Modern processors from the two main manufacturers, Intel and AMD, are multi-core but even with 64-bit operating systems and multi-core processors, modelling applications such as SolidWorks, 3D Studio Max and Rhino will use only one processor core for some modelling tasks. Some complex modelling calculations are linear and do not lend themselves well to multi-threading i.e. splitting the calculation between a number of processors. Rhino 6 and Grasshopper are, however, more supportive of multi-threading compared to earlier versions and we expect this situation to improve further as development continues. Rendering plug-ins like V-Ray for Rhino, Maxwell and KeyShot will, however, make use of all the available cores.

Using Intel as an example there are three main processor families that will be of interest to Rhino users.

Intel i5 – Budget
Intel i7 – Mid-Range
Intel i9 – High End

The latest processors from Intel feature 'Turbo Boost' dynamic over-clocking meaning that when the CPU senses a maximum load it increases the processor clock speed. The i7 and i9 processors also feature Hyperthreading; this a process where the number of physical processor cores is effectively doubled so that, a quad-core processor has eight logical processors.
---
Graphics Card (GPU)

The GPU handles the display of your work on your monitor. More powerful cards will be able to represent the various manipulations of complex models more smoothly, reducing or eliminating the display lag that can cause jerkiness with very complicated models. GPU performance has become increasingly important with Rhino 7 and its associated plug-ins.

The display pipeline in Rhino 6 has been dramatically improved and it now takes full advantage of professional level GPU's – see our video on the Rhino 6 display pipeline here. Rendering applications are now making use of GPU acceleration too, for example the Cycles raytrace renderer in Rhino 7 can be configured for GPU acceleration and V-Ray for Rhino has features that are designed to take specific advantage of NVIDIA's proprietary CUDA core acceleration.

There are two main graphics card vendors, NVIDIA and AMD. Both manufacturers produce both consumer cards targeted towards gamers and professional workstation cards targeted towards the 3D CAD market. NVIDIA's gaming cards are called GeForce and the pro cards Quadro. AMD's lower end cards are called Radeon and the higher end CAD specific cards are called Radeon Pro.

We generally recommend NVIDIA graphics cards as these, particularly the workstation class Quadro cards, are well proven with Rhino. The consumer AMD cards are generally fine but may require certain Rhino settings to be adjusted to solve well documented display issues. To summarise, the safe bet is with NVIDIA Quadro professional graphics cards.

We have tested four current PNY NVIDIA Quadro cards with Rhino 6. See and download our full report on these cards here.
---
Memory (RAM)

We recommend 16GB of RAM as a useful practical amount of RAM for professional use with 32GB or 64GB being preferred for more extreme use. If you are modelling and/or rendering large scene's then it will be worth investing in more RAM.
---
Conclusion

Our suggested mid-level practical system requirements for a new desktop machine for Rhino 7 are as follows:

Intel Core i7 10700K or AMD equivalent CPU
NVIDIA Quadro P2200 GPU
16 GB RAM
250 GB SSD
2TB HD
Windows 10 Professional
---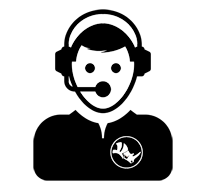 Do you have a question for our Rhino team? Contact us now, we're always happy to help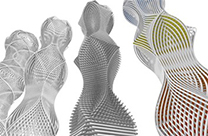 Interested in improving your Rhino 3D skills? Then learn about our training options
Free Rhino video tutorials? Watch a selection of our Rhino tutorials here
Ready to buy?
You can purchase online at the Rhino Webstore for fast-delivery
Interested in our Rhino and Grasshopper events? Find out about upcoming events at Rhino3d.co.uk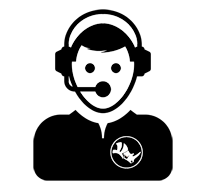 Do you have a question for our Rhino team? Contact us now, we're always happy to help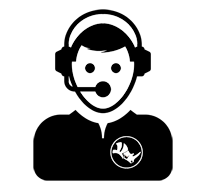 Do you have a question for our Rhino team? Contact us now, we're always happy to help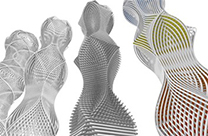 Interested in improving your Rhino 3D skills? Then learn about our training options
Ready to buy?
You can purchase online at the Rhino Webstore for fast-delivery