RhinoCAM
Current version is RhinoCAM 2022.
A CAM Plugin for CNC that runs inside Rhino 3D.
EXPERT TRAINING AVAILABLE
---
Please contact us for RhinoCAM plus Rhino & RhinoCAM Bundle Pricing
Alternatively do please call us call us on 0208 498 9900
Or for formal, bundle and volume quotations email us at This email address is being protected from spambots. You need JavaScript enabled to view it.
---
Upcoming Courses
Course: Rhino Level 1
Start Date: 4 December 2023
---
Course: Rhino Level 2
Start Date: 15 January 2024
---
Course: Rhino Level 1
Start Date: 15 January 2024
---
RhinoCAM Overview
RhinoCAM is a Computer Aided Machining (CAM) plug-in for CNC that runs completely inside of Rhino 3D v6 and Rhino v7. This plug-in is a general purpose machining program targeted at the general machinist.
RhinoCAM marries the power of Rhino's freeform modeling with the legendary machining capabilities of VisualCAM to bring you a product of unrivaled capability for free form surface machining. With the seamless user interface, selection and display integration RhinoCAM acts and feels like you are working with Rhino when creating your cutter paths. RhinoCAM is fully associative to any geometry changes within Rhino. RhinoCAM includes modules for MILL, TURN, NEST, and ART to address specific needs of various CNC manufacturing processes.
RhinoCAM is only available on Rhino for Windows. It will not run on the Mac version of Rhino. RhinoCAM MILL includes 2-1/2, 3, 4 & 5 axis milling and hole making operations. It comes with hundreds of free post-processors as well as a post-processor generator to create user definable post-processors.
---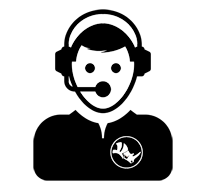 Do you have a question for our Rhino team? Contact us now, we're always happy to help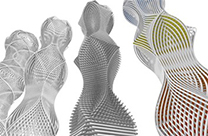 Interested in improving your Rhino 3D skills? Then learn about our training options
Ready to buy?
You can purchase online at the Rhino Webstore for fast-delivery