Rhino 8
Windows & Mac
Rhino 3D for Windows and Mac, a powerful CAD modelling software solution popular across multiple industries for its ability to create perfect models at any scale.
Cost-effective perpetual license software with technical Rhino support included.
You pay once. You determine the update schedule. All your drawings are private. No Subscriptions.
Rhino - software you own, not the other way around! 
---
Pricing:
Rhino v8 License for Windows & Mac: £845 + VAT
---
Rhino v8 License for Windows & Mac Upgrade: £335 + VAT (Until 27/02/24 when price becomes £495 + VAT)
---
Rhino v8 for Windows & Mac Educational License: £160 + VAT
---
Alternatively do please call us call us on 0208 498 9900
Or for formal, bundle and volume quotations email us at This email address is being protected from spambots. You need JavaScript enabled to view it.
---
Upcoming Courses
Course: Rhino Level 2
Start Date: 15 January 2024
---
Course: Rhino Level 1
Start Date: 15 January 2024
---
Course: Grasshopper Level 1
Start Date: 18 January 2024
---
Rhino Software for 3D CAD Modelling
From skyscrapers to superyachts, furniture to footwear, aircraft and marine interiors, for items of jewellery plus product, industrial design and many more Rhinoceros 3D is a versatile, popular & highly capable 3D modelling solution. Many use Rhino for freeform fabrication & parametric design.
Rhinoceros 3D Scalability
Rhino can create, edit analyze and translate complex curve, surface and solid geometry, no limits on complexity or size. Now with Grasshopper included. Full 2D toolset for working drawings and details. Accurate and uninhibited freeform 3D modelling. Great for model repair of a mesh or an IGES file. Share models with all other Design software for Analysis, 3D Print or Manufacture.
Perpetual License, No Subscription Costs
One-off low cost for a Perpetual License. Install Standalone or share your Rhino licences between offices and teams, access Rhino remotely from home / office or on your travels. Technical Support is free and local, speak with us in the UK. Secure 3D models stored and backed up where you choose. All Rhino 3D learning options available from in-person to online, scheduled, group or private classes all from the UK experts.
What's New in Rhino 8?
Rhino 8 brings a host of new commands, for example we get more control with 'Weighted Creases' in the SubD Creases command alongside additional snapping capabilities. Hello to true PushPull editing, Auto C-Plane functionality and additional Gumball editing features that significantly simplify and speed up the process of solid editing. ShrinkWrap is here creating watertight meshes - ideal for 3D printing. Plus you'll notice huge speed improvements with Rhino 8 for Mac.
---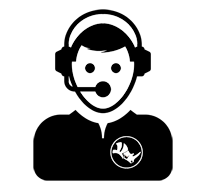 Do you have a question for our Rhino team? Contact us now, we're always happy to help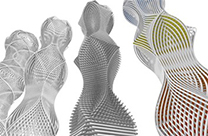 Interested in improving your Rhino 3D skills? Then learn about our training options
Free Rhino video tutorials? Watch a selection of our Rhino tutorials here
Ready to buy?
You can purchase online at the Rhino Webstore for fast-delivery