BEAM
BEAM connects Rhino with Autodesk Revit.

Rhino and Revit Interoperability tool - meet BEAM.

EXPERT RHINO TRAINING AVAILABLE
---
BEAM: £295 + VAT Per Year
Alternatively do please call us call us on 0208 498 9900
Or for formal, bundle and volume quotations email us at This email address is being protected from spambots. You need JavaScript enabled to view it.
---
Upcoming Courses
Course: Rhino Level 1
Start Date: 4 December 2023
---
Course: Rhino Level 2
Start Date: 15 January 2024
---
Course: Rhino Level 1
Start Date: 15 January 2024
---
BEAM Software Overview
An elegant solution to a challenging problem, Rhino and Revit file and data interchange made simple. Connecting Rhino3d and Revit, BEAM has the tools to assign parameters within Rhino and to then bring these same models seamlessly into Revit.
Designers can now seamlessly combine Revit elements to complementary complex geometry and bring the power of free-form design to BIM.
BEAM allows the designer to consider Rhino as the new free-form geometry engine for Revit. Synchronised, bidirectional sharing of models, supporting rapid and simple file transfer. Use Rhino elements such as polylines and points to control adaptive component placement within Revit, Rhino blocks to Revit Family instances.
Local Cache System – You Control the Data
Choose the storage platform for the customised cache file as BEAM is designed for team collaboration, Remember Flux? BEAM functions in the cloud and / or on your own network infrastructure, so security levels are determined by you.
Introduction to BEAM Video:
BEAM is available now, contact us for more details or buy BEAM online at the Rhino Webstore.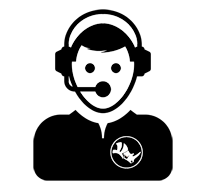 Do you have a question for our Rhino team? Contact us now, we're always happy to help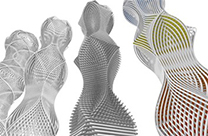 Interested in improving your Rhino 3D skills? Then learn about our training options
Ready to buy?
You can purchase online at the Rhino Webstore for fast-delivery