VisualCAD/CAM - Technical Details
VisualCAD/CAM 2022 CAM software comes in 5 different configurations to suit the varied machining needs of customers. These configurations are as follows:
VisualCAD/CAM 2022 Xpress (XPR)
VisualCAD/CAM 2020 Xpress is a welcome addition to the current VisualCAD/CAM software product line and is aimed at the growing community of hobbyists, makers and DIY enthusiasts who are looking for an inexpensive, easy to use yet powerful CAM solution.
Features of this new configuration include:
2½ Axis methods such as Facing, Pocketing, Profiling, and Drilling
3 Axis methods such as Z-level roughing and Parallel Finishing
Standard tools such as Ball, Flat, Corner Radius, V and Drill tools
Free post processors
Ability to step up to more advanced configurations as the need arises
VisualCAD/CAM 2022 Standard (STD) 
This is a general purpose machining program targeted at the general machinist. This product is ideal for the rapid-prototyping, hobby and educational markets where ease of use is a paramount requirement. Packed with sufficiently powerful manufacturing methods this easy to use package is not only effective but also attractively priced for the budget conscious or entry level buyer. 
VisualCAD/CAM 2022 Expert (EXP) 
This configuration allows 4th Axis Indexed and continuous roughing and finishing operations in VisualMILL 2019.
Curve based continuous machining such as 4 Axis Facing, Pocketing, Profiling & Engraving as well as surface/solid/mesh based machining such as Roughing, Finishing and Curve Projection machining are available. This configuration includes all of the functionality included in the STD configuration. 
VisualCAD/CAM 2022 Professional (PRO) 
This powerful package is ideal for mold, die and tooling, wood-working rapid-prototyping and general machining markets. This product boasts of powerful toolpath generation strategies coupled with tools for efficiently controlling the cutting tool for detailed machining capabilities, while not sacrificing ease of use.
Suitable for demanding users with sophisticated manufacturing requirements. This product configuration includes all of the functionality included in the EXP configuration described above. 
VisualCAD/CAM 2022 Premium (PRE)
This package includes our new 5 Axis continuous machining functionality. Suitable for highly sophisticated machining requirements such as aerospace, advanced mold making and woodworking industry, this package includes such machining methods such as surface normal machining, swarf machining and surface flow machining. The package in addition includes all the functionality found in the PRO configuration described above. 
To find out more about VisualCAD/CAM visit www.mecsoft.com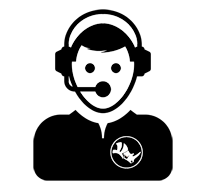 Do you have a question for our Rhino team? Contact us now, we're always happy to help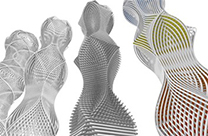 Interested in improving your Rhino 3D skills? Then learn about our training options
Free Rhino video tutorials? Watch a selection of our Rhino tutorials here
Ready to buy?
You can purchase online at the Rhino Webstore for fast-delivery