CrossGems Key Features
What are the Key Features of this Jewellery Plug-in for Rhino3D?
ADVANCED JEWELLERY BUILDERS
Create models from scratch or starting from the interactive part library. Each builder offers unique options for every detail of the design. Built for efficient Jewellery design.
LOGIC MODELLING
With each design component connected, this allows you to make any changes easily all keeping the model proportions. The design history is automatic and every piece is interactive.
ACCURATE STONE SETTING TOOLS
Multiple Gem settings available. With Panther you can rely on precision stone setting without compromising your design. Custom setting tools for unique Gems.
GALLERY PARTS
Each builder can be defined from scratch or even starting from the gallery which acts as an interactive and customisable part library.
AUTOMATIC PATTERNS
Patterns are the rapid way to create high volume jewellery parts with a minimum amount of metal. Either using patterns from the gallery or adding your own.
COMPONENT BASED DESIGNER BUILDER
CrossGems is built on top of Rhino 7 and Grasshopper. Each step of the design is saved, enabling you to make any further adjustments and updating all the steps saved in real time. This is a huge time saving creating or changing designs.
RENDER
The Cycles integration on Rhino 6.0 as Raytraced Display Mode and all Optimized for Jewellery. Rendering is available through both CPU and GPU computation which ensures the best performance from your machine.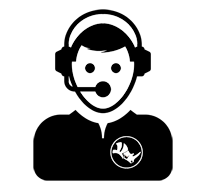 Do you have a question for our Rhino team? Contact us now, we're always happy to help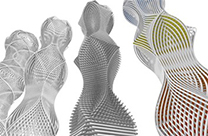 Interested in improving your Rhino 3D skills? Then learn about our training options
Ready to buy?
You can purchase online at the Rhino Webstore for fast-delivery