CrossGems - Frequently asked questions:
Do I need a Rhino License to use CrossGems?
Yes, CrossGems is a Rhino plug-in so it won't work without a valid Rhino license.
Is there a CrossGems evaluation license available?
Yes, you can request a fully functional 30-day CrossGems trial license from the developers site here.
Is CrossGems available for Grasshopper?
Yes, CrossGems is a plug-in for both Rhino and Grasshopper.
What's the difference between the CrossGems and CrossGems Lite?
CrossGems is the full version with all the features. CrossGems Lite is a lighter version with less features.
Do I need internet connection to use the software?
Internet connection is required only for activation, after that it can be used online with the Cloud license option.

How can I learn to use the programme?
There are several resources available to learn how to use the software. We recommend getting familiar with the general workflow by watching videos and tutorials online. There is also an extensive description for each tool inside the program. We also hold Jewellery training, do contact us for more information if you're interested in attending a course.
Is there an Educational license version of CrossGems?
Yes, there is a version available for Students and Teachers for educational purposes.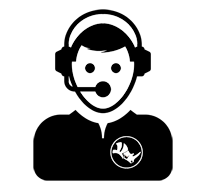 Do you have a question for our Rhino team? Contact us now, we're always happy to help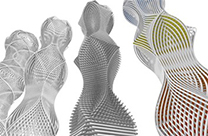 Interested in improving your Rhino 3D skills? Then learn about our training options
Ready to buy?
You can purchase online at the Rhino Webstore for fast-delivery