Lands Design
Professional Landscaping Software - used as an advanced landscaping solution for Rhino 3D.
Training for Lands Design Available with our Authorised Lands Design Instructor.
OFFICIAL AND CERTIFIED LANDS DESIGN TRAINING AVAILABLE
---
Lands Design Commercial License: £675 + VAT
---
Lands Design Educational License: £85 + VAT
---
Alternatively do please call us call us on 0208 498 9900
Or for formal, bundle and volume quotations email us at This email address is being protected from spambots. You need JavaScript enabled to view it.
---
Upcoming Courses
Course: Rhino Level 1
Start Date: 4 December 2023
---
Course: Rhino Level 2
Start Date: 15 January 2024
---
Course: Rhino Level 1
Start Date: 15 January 2024
---
Lands Design Overview
Lands Design works on top of Rhino taking advantage of Rhino's features to complete all stages of a landscape project.
Tools For Landscape Designers
Lands Design is a powerful tool for generating 2D layouts, 3D models and realistic images and videos all tailored for the Landscape Designer. Lands Design gives you the tools to add vertical gardens, green roofs and green areas to your architectural and civil engineering projects.
BIM/LIM (Landscape Information Modelling) in your Project
The powerful terrain, forest and irrigation tools accompanied with hardscape tools, can be used in design process and modelling of forests. BIM technology visualizes seasonal change and annual growth of plants.
Automate Design Workflows with Grasshopper
Lands Design helps you to design public spaces, joint with green areas, lets you choose the adequate plant selection and visualize the urban area in different seasons. Lands Design can be used for generating an environment for computer graphics (CG) artists. You can create 2D and 3D game assets to be used in developing video games, 3D visualization, and digitally animated films.
Looking to Learn Lands Design?
Simply Rhino offer training for all key Rhino 3D plugins, including Lands Design. We are Certified by the Lands Design software developers and can offer training with our Authorised Lands Design Trainer, Sean. Get in touch to see how we can help you to work better with Lands Design.
---
Discover Lands Design in this short video from the developers at ASUNI: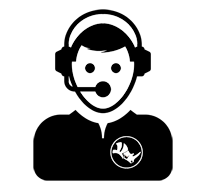 Do you have a question for our Rhino team? Contact us now, we're always happy to help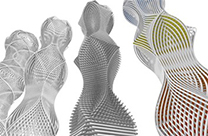 Interested in improving your Rhino 3D skills? Then learn about our training options
Ready to buy?
You can purchase online at the Rhino Webstore for fast-delivery